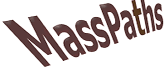 2015 Boston Bikeway Exploration Rides
Sunday, July 26, 2015: Bike Ride to Deer Island
9:00 am at Adams Park in Roslindale Square
10:00 am in Paul Revere Park in Charlestown (next to the dam)
11:00 am at the blue caboose at the south end of the East Boston Greenway
Join Jessica Mink on a journey of exploration to the far eastern reaches of the city of Boston via Charlestown, Everett, Chelsea, East Boston, Revere, and Winthrop. Food stops are at KO Pies on the East Boston waterfront on the way out and at Constitution Beach on the way back. There are lots of stops to see the sights on this ride. Helmets are required. Most road surfaces are paved, but some of the pavement used to be the worst in metro Boston until Somerville and Cambridge started playing catch-up. Bring a spare tube and/or patch kit.

Saturday, April 4, 2015: Spring along the Neponset River
Meet at the parking lot at Pauls's Bridge off Brush Hill Rd. in Milton at 10:00 am for a ride down the Neponset River and along Boston Harbor to Castle Island and back on existing and future trails with Jessica Mink of the Neponset River Greenway Council and the Boston Natural Areas Network.

Saturday, February 7, 2015: Stony brook Reservation Wildlife Tracking
10:00 am at Enneking Parkway parking lot near Smith Field Rd.
Discover the secrets of native wildlife here in Boston through the tracks they leave behind. Join us as we explore Stony Brook Reservation and learn the basics of this ancient art form. To register and for meeting location, please contact Nate at ngrady@ttor.org. Presented by The Trustees Boston Region.