It was a beautiful day for a bike ride, though a bit cold. Ten of us from all
over the city--Roslindale, Dorchester, the South End, plus Brookline, Chestnut
Hill, and Milton--left Bellevue Hill, at the top of the Stony Brook watershed,
and rode downhill and downstream to the Charles River. The trip back to the start
on the future World Series Path and the Emerald Necklace was out of traffic and colorful.
Click on image to get full resolution, then right click to "Save Image as..."
Full resolution images are two to four megabytes.
All photos are by Jessica Mink, Masspaths.net
You may use any of these images with credit to the photographer.
Bellevue Hill Start

Stony Brook Reservation, with Turtle Pond
Sherrin St. Urban Wild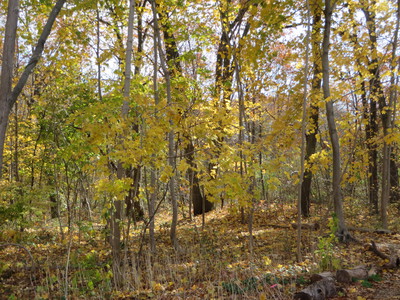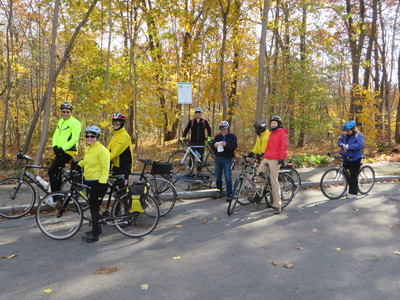 Crossing Amtrak Main Line over Stony Brook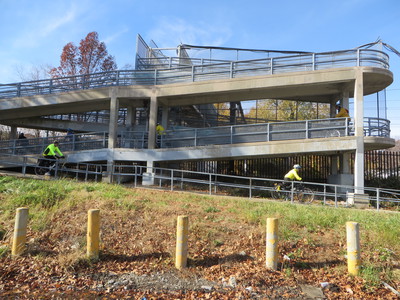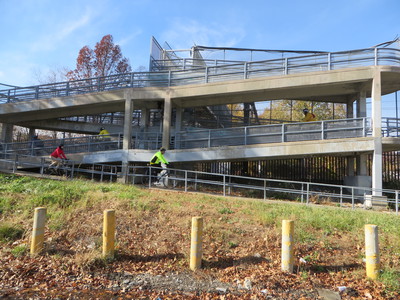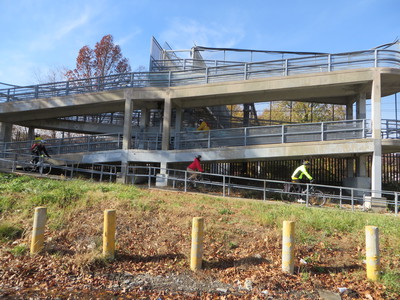 Southwest Corridor to Back Bay Fens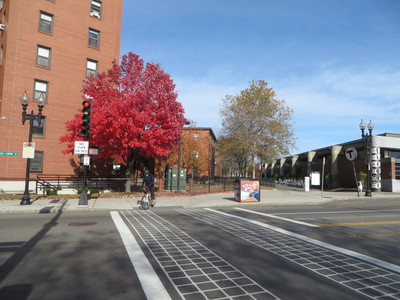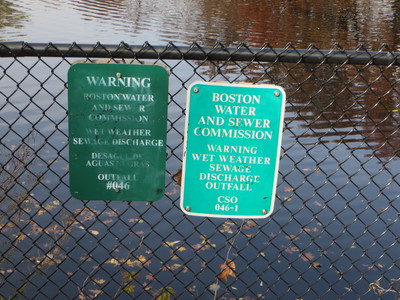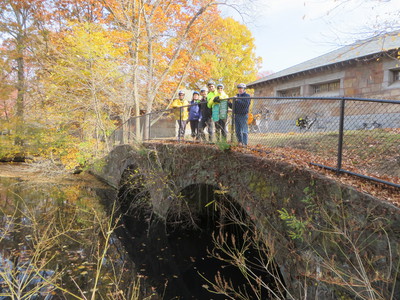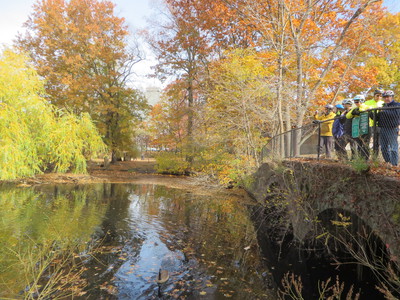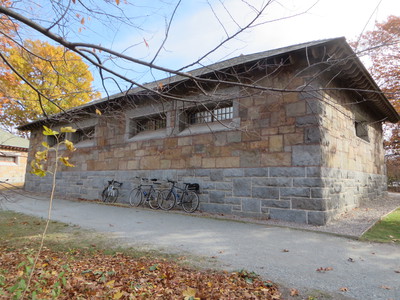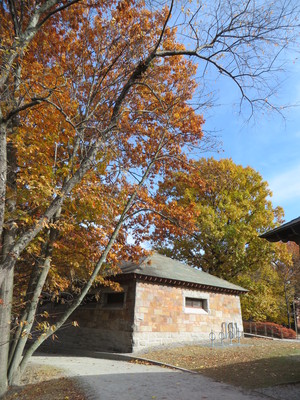 Jamaica Pond